16-03-2009, 12:11 PM |
Post: #21
CraigChrist
The VOIP, should not be excluded permanently. Like Siemper wrote a poll to see what the community preferes could be and option.

If you dont want to be a part of the talking(a simple mute button would do). Offcourse this would take some more ressources which offcourse this game try to keep minimum.

The minimap: It would not make the game more complicated, actually it would make it alot better for casual players, that do not remember the map.

And last. I would really like a more clear definition how you define a Casual gamer against a hardcore one.

The way i see it:
Casual is one that play maybe once/twice a week or even more.
Hardcore players are clan players who play clan battles.

Am I wrong on this !

So what about medicore players, who plays alot, but are not clan members, but skilled fps players.

And i agreen with Alfred - Casual players are not dumb, when i was young we played clanwars in every weekend and weekdays aswell which gives you the basic understanding of fps. So even though you are casual now, when you try a new fps game you know whats going on! We all get older, get kids. But that doesnt mean the skills goes to absolutely nothing.
---
Who the beep is Craig Christ
FriendlyValle - Commando - lvl 17
FriendlyVall - Gunner - lvl 12
FriendlyValll - Soldier - lvl 15
All Nationals
16-03-2009, 12:17 PM |
Post: #22
Alfred E. Neuman
(16-03-2009 12:11 PM)

CraigChrist Wrote: We all get older, get kids. But that doesnt mean the skills goes to absolutely nothing.
I am 51. I
have
kids. They are aged 11 and 13, they like fps and are already more sophisticated than the 'casual gamer' in Mr Cousin's book. But hey, we're not here to test the 'feel' of the game; we're just bug-chasers for EA/Dice, it seems. Smackdown! Ugh!
---
Watch this space
16-03-2009, 12:18 PM |
Post: #23
Jonzzon
@ Ben Cousins

one argument that could be in favor for the voice chatt is that people like me ho often like to chat and having fun and so on allways hafto stop and is defensles whene im writing, heroes is aimd to casual players and is designd to be fun and social if im not mistaken, would be much easyer for the last one if you had in game chat.

maybe im totaly of but it sounds right to me...
---
16-03-2009, 01:15 PM |
Post: #24
S3RR4T
And even though the community says a minimap is a must and would HELP even the casual players a lot.. you decided that WE wouldnt want it, even as a switchable option in the options menu for the people who actually would like it. -.-
16-03-2009, 01:34 PM |
Post: #25
MadFF
Ben Cousins, thank you for that response. It explains a lot of questions I had.

In regards to VOIP, minimaps, etc........ What about "Server Side" mods?? I don't know much about how these things work, but if servers are allowed to add things, then people can choose their "experience".
16-03-2009, 01:43 PM |
Post: #26
GRLSOV
(16-03-2009 11:18 AM)

Ben Cousins Wrote:

Quote:9. No ability to pick your spawn point. This can make getting into battle slower as well as hinder tactics and strategies. It also leads to some long walks.


We removed this early on. Why? Because we felt the die/wait to respawn/pick spawnpoint flow from previous Battlefield game
Your last sentence is incomplete, so I can't quite get what you feel about it.
The problem is that most of the time, you are respawned in the middle of the battle facing enemy tanks, while at another spawnpoint, your team's tanks/planes are parked and waiting.
So at some points, it would help if we could spawn in the place where it would be more practical, instead of the middle of the fight with a great disadvantage.
PS. One tip of the day says (not exact words): Inform your teammates on your wings that you are going to ditch the plane before you jump out of it.
Well, there is no "bail out!" emote (yet?) and without VoIP, I won't spend time to type "bail!" when the plane has to be abandonded right at that moment.
---


Let Airmageddon commence!
GRLSOV lvl ?? Royal Gunner/Pilot
16-03-2009, 02:56 PM |
Post: #27
Geforce-NL
(16-03-2009 11:18 AM)

Ben Cousins Wrote: Let's give this one some time.

First statement (I'm gonna bold this one)

Battlefield Heroes is NOT designed for fans of the previous Battlefield games

. It is designed to appeal to people who have never played a BF game before or who have maybe never played a shooter before. It really helps to understand the decisions we made to keep that goal in mind. If you are a hardcore BF player, I'm happy to see you playing the game, but you are not our main target audience.

DICE have other plans, totally separate from Heroes, for games to appeal to the hardcore BF fans.

[lots of text explaining all points.....]
Amen, This is exactly how BFH should be like, just a game focussed on "fun", "accesebility" and "not getting shot in the face repeatidly by a swearing ultraskilled 15 yo who plays the game for 8 hours every day"
If you want realism and sneaky tactics, go play BF2 etc...
Although I'm a die hard BF2 player I enjoy the setup of BFH every day because there is no drive to play serious, you can just make a big mess of the game and not worry about your K/D ratio etc....
See you on the Battlefield, Heroes.
and when I'm ready to play serious again, see you in BF2 maybe
---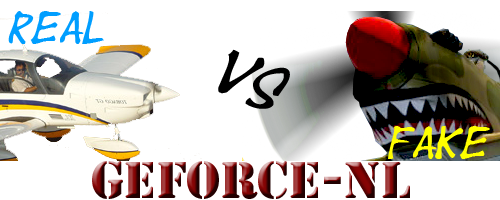 My weblog (Airline Pilot, looking for job)
http://flyinghigh1.blogspot.com
(Dutch only)
16-03-2009, 03:17 PM |
Post: #28
Hoffster
IMO although you folks may have designed this game for non-BF veterans you guys had to know you were going to attract us anyways. This franchise may be owned physically by Dice/EA but it really belongs to the fans. Without us there would be no continuing franchise and you folks wouldn't even have a job at Dice. The best way to solve this issue is to balance the game between casual players and hardcore BF players. You know as well as any of us that 3/4 of the beta players are hardcore BF franchise players. Any game that comes from the franchise is automatically going to attract us to the game, we love the franchise so why wouldn't it?

Casual I get and understand 100% but unfortunately once again the folks at Dice only listen to half of what the community says to them about the franchise. A lot of mistakes have been made over the last 2 games and I would think you folks would see that listening to your community is #1 in all your future releases. While I applaud your effort to expand the base of the franchise, using a game like this to indoctrinate a new generation of BF players who will hopefully want more and buy the next big BF game like the hardcore players, while at the same time ignoring the base who are the heart of this and every BF game, is yet again another sign the communities wishes will be ignored yet again. Which, IMO you can only do so much before your community abandons you.

Yes this is a great game and has massive potential, way beyond an advertising tool for EA/Dice to use to grow their base. But you know well and good that any BF game will attract the original base and they will have expectations of what will go on in the game as they do with all BF games, no matter if shortsighted management types want it to be otherwise. Look we all know it's about the bottom line but by making this game the way you state, you are ignoring the BF PC communities wishes for this game to be as good as any of the franchises past offerings. In other words, you may want a new breed of gamers for this game but there is no way you won't have veterans interested in playing this as well as any other offering for the PC in the franchise, heck look at all the fans jonesin for a BF2 patch that never seems to come, so they can further enjoy a game they love and played as much as they could until the hackers got out of hand.
I love the game so far and I'm sure many others who are hardcore players do to but to act as if this game is only for casual players and that's all that will play it is just ridiculous and you guys know it. You can hope and want all you can but the reality is you are making a game that attaches itself to a very dedicated base of players by proxy because it is a BF game, no matter if it was designed for those casual players you guys want to turn into hardcore fans like us or not.
16-03-2009, 03:39 PM |
Post: #29
Alfred E. Neuman
Lol, this feels like talking to a wall.
All the OP did was suggest more or less feasible ways to
enhance the playability and fun for as many players as possible
.
Things like too few tickets, imbalanced rounds, spawning in the middle of nowhere or being stuck with one character take away from the fun in an otherwise briliant game. Beta testers are pretty much agreed on that. That's the story here. We don't need to wait for 'millions of players' to confirm that.
---
Watch this space
16-03-2009, 04:05 PM |
Post: #30
S3RR4T
Another thing is that, some of the stuff the "hardcore" crowd wants, would be just as beneficial (if not more) for the casual players.. or they wouldnt notice them at all, yet would appeal the more "game-conscious" people.

Its just that people with not much experience in games cannot really tell "what is wrong" (thus they are not necessaily whining on the forums.. they are making complete nonsense suggestions instead), but even they would immediately notice the positive effect of a change that was meant to please the more experienced players at first.
16-03-2009, 04:29 PM |
Post: #31
smush33
Regarding the VOIP subject. I believe that it can improve the overall experience of this game. I am not a big fan of playing like a zombie with no communication. Although it could affect the overall experience it could all bring up a lot of issues. (Abusive language, etc . . .). Like some one said before the VOIP subject should be given some attention for players that would like the system. You could also include an option to shut off the option. All I am saying is that give it some thought. Maybe run a trial for a month I guess and get some feedback on how the players think about the new system. If the feedback is positive then yes you should add it.
16-03-2009, 05:05 PM |
Post: #32
Dr Fink
Bravo Ben!,

I am a part of your target audience. I am a 40 something gamer who has been gaming since the 70s, I have never really bothered with multiplayer fps before since they are the realm of the twitch based 13 yearold. This game however does open the door for a much wider audience and demographic including old farts like me.

I just want a fun, accessible game and to be honest, I am blown away by your game here. Well done. From my perspective and from reading your response above, YOU GET IT!.

Guys like me have an hour or two a night to play and we do have plenty of discretionary income. I want a fun game which I can be attached to my character , can grow with him, all while playing in a fun, non abusive civil gaming environment.

I do look forward to the meta game inclusion. The one area I would ask to work on is a chat filter. The little kids who are ignorant, never been in a physical relationship, and so forth, who loves to spew words to cover up their short comings are becoming more common, and to be honest, I dont want to have their ravings flash across my screen.

Other than that, your game is a wonderful and fun experience. You and your team should be proud.

I can see myself spending quite a lot of money here.

Once again BRAVO!
16-03-2009, 05:29 PM |
Post: #33
S3RR4T
(16-03-2009 05:05 PM)

Dr Fink Wrote: ...
So i ask you "Mr target audience" about your opinion on the following:
-Would it help you when you hop in the game to see a minimap in the corner of the screen, where you could see where are your teammates and yourself on the map, and maybe people who are yelling for a medic so you could actually find them and heal them, or if you fly an aircraft you would know where are you even if you dont see the ground?
-Or wouldnt it be awesome to have some kind of icon above the head of people who use an emote (like a red cross above ppl yelling for medic) so again you could locate them?
-Or wouldnt it be awesome if me "Mr hardcore" gamer am spawnkilling you with my tank + auto-repair widget in your spawn, killing you over and over again, if you could spawn elsewhere for a change (or if the auto-repair widget was gone and i'd be actually killable)?
-Or wouldnt it be awesome if your team has 2 guys and getting dominated by the enemy team of 8 guys, then a few guys could join your team to help and actually have fun?
etc, etc i dont want to mention every annoyances that needs fixing, but i think you get what i'm getting to by now.
Your post is a good example that casual gamers are not aware of the problems that are haunting even them, so someone has to make a noise instead of them, so dissing everything that more experienced gamers say (and sooner or later even the casual crowd will realise) is not a good politics imo.
16-03-2009, 05:31 PM |
Post: #34
DEMON
Just wanted to add a little comment about the minimap, i found myself getting lost a few times on the battlefield.. even when slightly familiar with the maps. I dont think a minimap is necessary, i like the hud less bloated... but what i think would be useful is a little on screen compass at least, just to know what direction you're running in straight away.
---
Hero:
iDEMON
(Royal Soldier)
16-03-2009, 05:36 PM |
Post: #35
Alfred E. Neuman
(16-03-2009 05:29 PM)

S3RR4T Wrote: Your post is a good example that casual gamers are not aware of the problems that are haunting even them, so someone has to make a noise instead of them, so dissing everything that more experienced gamers say (and sooner or later even the casual crowd will realise) is not a good politics imo.
Well said. Dissing beta-testers who spend hours on the forum to fill in the devs about all sorts of issues is not a good politics in general, even if they are casual gamers such as me.
---
Watch this space
16-03-2009, 05:47 PM |
Post: #36
AikiW0lf
(16-03-2009 11:18 AM)

Ben Cousins Wrote: DICE have other plans, totally separate from Heroes, for games to appeal to the hardcore BF fans.
Ben, I sincerely hope you mean other plans for multi-player Battlefield games for the *PC*. (I don't really count BF1943, as that seems way nerfed compared to 1942.)
BFH does, after all, target the same BFH crowd you're addressing with that statement.
16-03-2009, 05:56 PM |
Post: #37
MaskedMakrel
@Ben

Thanks for taking the time to read my post.

Well, let me state again, I think it is good to give players something different and I appreciate the fact that DICE is willing to make changes and takes risks. This keeps me from getting bored with the franchise as a whole. I appreciate what you are trying to do with Heroes and I like a lot of things about it. The short round times will definitely appeal to time limited gamers.

1. VOIP.

>We removed VOIP early-on. Why? Because the majority of our players will be casual >fans who don't want to talk to strangers. If the clans want to co-ordinate tactics, use one >of the well-used VOIP programs with your clan.

There is a difference between giving people the option to turn on or off chat/VOIP functions and not giving them the option. Smart features like player mutes are great features that give players control. Players should have the choice.

Also, integrated options levels the playing field a bit. Clans which run Teamspeak or Ventrillo can set up passwords and exclude people from access. Players, especially time limited ones, may not want to set up VOIP servers and install 3rd party software, so integration is nice.

2. MINIMAP

>We removed this early on. Why? Because BF 2142 had a much too cluttered UI that >looks intimidating to casual players.

The simplified look of BFH is great.

A mini-map could be an enabled/disabled feature. Giving players the option of turning it on or off would be the easiest way to avoid intimidating clutter while allowing players who want to take advantage of the minimap the ability to do so. (It is strange when someone asks for a medic or a ride and players have no idea where they are.)

3. Faction Changing.

>We removed this early on. Why? Because we wanted to make a game where your >character is the center of the experience. Your character's sense of identity is strongly >tied to the faction. Obviously we realized we could have team balancing issues if we did >this, which is why we created the matchmaking system. Performance of the auto->balance will improve as more people play the game, so we have a greater 'pool' of >potential people to bring into games.

I hope the technical solutions work, but it seems it would be prudent to have a plan B. I have a National Soldier, only Level 11, which I rarely play, but in cases of extreme imbalance, it would be good to switch sides and keep the match ongoing and balanced. It won't interfere with my Royal identities or characters. If everyone started by creating one royal and one national identity, then there would always be the opportunity to balance.

4. Class Changing.

>We removed this early on. Why? Because we wanted your Heroes' sense of identity to >connected to class as well as faction. To mitigate the balance issues this might cause we >gave each class an anti-tank weapon in the form of TNT and made tanks and planes >much less powerful than in BF2 and 2142.

Soldiers in 2142 still have core identities even if they change sides/classes in round. Players tend to like to be able to adapt and respond to different situations. In Heroes rounds, part of the problem is magnified because players cannot choose spawn points (another issue). If a player is a soldier or commando spawning over and over again at Shipwreck with 3 enemy tanks camping the flag, it would be nice to either be able to switch to gunner or simply pick a point where they won't get killed. It does keep the rounds going quickly when it happens. It's spawn die/spawn die/spawn die.

Class balance.

>5. We will be constantly tweaking class balance.

Thanks! But I am still curious as to why you would abandon the method you've used successfully in the past of equal attributes and potential for each class but different abilities? It seems that method, used so effectively in 2142 and other Battlefield titles, would be easier to develop for and place more emphasis on player skill. (BTW, Gunner is weakest.)

>6. Commo rosie.

The emotes are pretty much the
16-03-2009, 06:08 PM |
Post: #38
JonJJon
All very good points on both sides of this "argument" lets say, lets just hope that enough people (yes the millions) do want decent friends lists to join them ingame and see when their online etc, and also many other features which DICE think are un-nessassry, I'm not a hardcore BF-fan, I have played the others, BF2 a bit, but I do think that some of the features from these games should be brought over and maybe changed/evolved to suit this particular styled game.

But to be frank this game is still in closed beta, there is still some way to go before it is released, that's plenty of time for changes and updates to make this the best F2P game ever.

(I pay no attention to the complainers over on the public forum about release dates and keys etc, this game need time taken over it, and it is doing the game good)
---
In game characters: JonJJon1, 2 etc.



OOH I killed someone......and here comes the abuse!
16-03-2009, 06:13 PM |
Post: #39
JonJJon
One of my real annoyances at the mo is when you click PLAY NOW it always go that page with the instrucitons and takes you away from the home page of forums etc, this however is really just being picky in that i like to do other stuff on the website while its loading.
This may be changed it may not, but it's really just me being overly picky so isn't really a problem, launching out of the browser ingame and then having the option to go to the website from IN game would be nice but this is closed beta and this is understanable that is is not happening at the mo, or ever for that matter.
---
In game characters: JonJJon1, 2 etc.



OOH I killed someone......and here comes the abuse!
16-03-2009, 06:14 PM |
Post: #40
Soulizer
I'd say the tanks and grenades are worse. Why? Because they are OP.
---