The BFH Server/Game Browser! Helps you find the perfect game! :D
14-08-2010, 10:32 PM |
Post: #1
Pedro


This is a Silverlight 4 application
So if for some strange reason you haven't installed it yet, it will redirect you to the Microsoft install page.


If you'd like a graphical overview of all the games currently running, this tiled view should help you find what you need.



Alternatively, the "wall of text" view provides you with sortable, movable columns.
Below you can see the results are sorted by map, round AND time elapsed, so you can find the earliest game for your favourite map!



Also, there is the Geo-view! Now you can see which servers are in your country, or closest for the best ping.



Click on a server from any of these views to open the full details.
Map and round information, current players & scores, countries playing, past round statistics.
If the admin has provided extra information, you'll also find their banner & description.
There are also links to their website, their public Punkbuster screenshots page, and their BFH.com bookmark, so you can jump straight onto their server with just a few clicks!



---
Silverlight BFH browser | HTML/Mobile BFH browser | Get Autoadmin | Get P4FCC | AND NOW Get AAXL too! | I am a community moderator/developer, NOT an official EA representative

14-08-2010, 10:39 PM |
Post: #2
Mc4
Am
very
impressed Mr. Pedro. Nice work. You have managed to make what half the community has suggested to the devs, but they will not make.
+9000 to you sir.
*clap clap.
14-08-2010, 10:40 PM |
Post: #3
eXtremous
Great work, Pedro!
Just too bad, thats a serverbrowser just for server with autoadmin is. Anyway, thanks
---
14-08-2010, 10:45 PM |
Post: #4
Rogue94
Awesome! Great job. You should get a cookie=)
---

Player profile at BattlefieldHeroes.com, Free Shooter Game


Please can't you stop it's making me ill isn't it time for us To be real? (Loyalty -Brian "Head" Welch http://www.youtube.com/watch?v=NqjoMu8NTLs )
14-08-2010, 10:49 PM |
Post: #5
ghostmurder
epic, really really epic. thanks a lot
---
(24-12-2012 02:04 AM)

EddyKawabata Wrote: Ghost sums it up quite nice here.
14-08-2010, 10:50 PM |
Post: #7
darkmaker787
great job
and im still doing my best to keep ur sever good
---
14-08-2010, 10:51 PM |
Post: #8
Skatch13
Well done. Nice lay out, and lots of info.
---
14-08-2010, 10:55 PM |
Post: #9
Wolf-ErwinRumble
Ok, so this is all real data, right? And we just join the appropriate bookmarked server?

Btw, HOLY CRUD NICE JOB! IM SORRY ABOUT THE CAPS BUT THIS AMAZING NESS MOST DEFINITELY MERITED IT.
---
14-08-2010, 11:00 PM |
Post: #11
Zarimba
Can i trust this? says i have to download Microsoft Silverlight.
---
14-08-2010, 11:10 PM |
Post: #14
-Meowth.-
<3 thank you pedro

Edit: the tile thingy is not working.
---
14-08-2010, 11:11 PM |
Post: #15
urgetokill
Cool. Too bad it only shows 1 server in the western US.
---
14-08-2010, 11:12 PM |
Post: #16
Rafael94
How to join these servers ? I dont have the links to bookmark them
---

My fan group JOIN
14-08-2010, 11:16 PM |
Post: #17
Bara
Very good work Pedro!
---
Former Community Moderator
14-08-2010, 11:18 PM |
Post: #18
Erreip199
Cool stuff, but im sad your working ur butt of for this content for FREE while the Blues that get PAID do nothing about it... its really dissapointing
---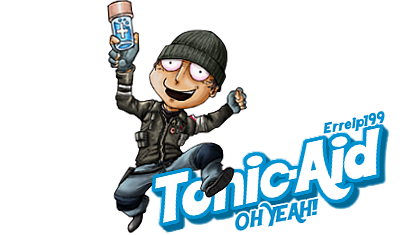 I'm Invisible! Your Argument Is Now Invalid!
---