17-02-2011, 05:29 AM |
Post: #2
Saifuddin198
I hate the god damn"Muppets"ive seen them
3 million times on TV sence I was a kid they
give me a frying head ake,please stupid forum
manager change your sig please for me (Moke)
and I dont understand the point of this post
please right it in a better way,oh and (Moke)
you give me a head ake
17-02-2011, 05:29 AM |
Post: #3
Sgt.MatthewBaker
I feel it's even less of an inside circle thing.
---
17-02-2011, 05:31 AM |
Post: #4
Groonz
Sounds like someone had bad experiences with muppets in their childhood.

"NUUUUU COOKIE MONSTER! NOT AGAIN!!!"
---
17-02-2011, 05:33 AM |
Post: #5
Sgt.MatthewBaker
believe the muppets

taste the muppets.

on topic: I feel muppets are a good choice for moderator sigs. We all knew at childhood that kermit would one day be moving topics and closing our threads.
---
17-02-2011, 05:35 AM |
Post: #6
CapnKrunch
Who moved my cheese?

Okay....robot chicken did a great cookie monster/keebler elves bit the other night...speaking of muppet nightmares.

So, no one knows but the mods?
---
17-02-2011, 05:59 AM |
Post: #7
ArmyDude229
I have a shirt with a giant cookie monster face on it. Sesame Street muppets are beast. BTW, I've seen 3 muppets that I can think of. Mebes with Ernie, Nameless Sniper with Kermit, and...There was a third I think...Oh ya, Bullet Eater with Cookie Monster
---
"You got to have a little rock and roll music to get you through the stormy weather"
-Boston
17-02-2011, 06:04 AM |
Post: #9
cdjackkid
---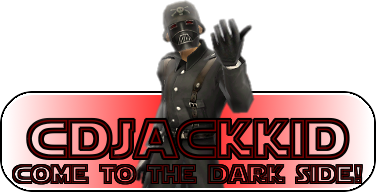 made by XD34!
Made by Bodyshot!


I'm smashed finger and I approve this message! Xfire: http://www.xfire.com/profile/cdjackkid/
17-02-2011, 06:05 AM |
Post: #10
Saifuddin198
Your bringing back my worst nightmare stop
I hate the damn cookie monster now the forum
is my worst nightmare with all the muppets in
please get rid of the muppets EA for me please
oh no not big bird ahhhhhhhhhhhhhhhhhh!!!!!!!!!!!!!
17-02-2011, 06:06 AM |
Post: #11
CapnKrunch
Man...those of you that say Muppets suck were obviously not children of the 80's...when the muppets were in their heyday! I don't care who you are, they were funny. Still are! (Then again, I think all TV of the 80's was about 10 times better than today's!)

Bullet Eater has had Cookie Monster for awhile. But there was another one...
---
17-02-2011, 06:09 AM |
Post: #12
Sgt.MatthewBaker
Elmo was my childhood muppet.

Red hairy thing with crayons ftw!!!!
---
17-02-2011, 06:10 AM |
Post: #13
Saifuddin198
What (BIG BIRD) please dont bring that up
I hate (BIG BIRD) the most I had a nightmare
when I was 6 years old that the (BIG BIRD)
snaped his beak at me and then I screamed
then I woke up and never watched the muppets
again dont think you can make me watch them
I hate elmo and kermit also that damn cookie monster
17-02-2011, 06:13 AM |
Post: #14
CapnKrunch
Big Bird is the bomb. One of the mods should suit him up and give him an RPG and have a pic of him riding Snuffy as their sig. That would be epic!
---
17-02-2011, 06:20 AM |
Post: #15
Saifuddin198
No it wont dont bring that up again your bringing back
my worst nightmare stop!
17-02-2011, 06:24 AM |
Post: #16
Sgt.MatthewBaker
Lol, I can imagine you squealing and running from your monitor every time you see a mod sig.
---
17-02-2011, 06:41 AM |
Post: #18
Saifuddin198
guys please dont bring the muppets up or I wont
be hanging around in the forum any more please
god damn you (BIG BIRD) get out of my head
please for god sakes (KFC) use big birds meat
to make a (Big Bird Mighty Zinger) if they do
that im not buying it but atleast (BIG BIRDS)
gone and now I can rest and go back to the forum.
17-02-2011, 06:46 AM |
Post: #19
Mebes
Shhh I will let you in on a little secret... ...
Ub2old and I are planning on taking over the forums as soon as he gets done reading the "Tank n00b for Dummies" manual.
S
---
I was a community moderator, not an official EA representative
17-02-2011, 06:50 AM |
Post: #20
Saifuddin198
OMG thanks now im back to my old nightmare
god damn you Mebes you didnt have to post that
here I mean I hate the muppets damn all of them
and now ill be living a nightmare in the forum
---