02-05-2012, 10:38 PM |
Beitrag #1
WeaponShark
" Johnson! " he called. I peaked my head up, saying to myself, " Did I screw up this time? ". At the moment I saw Jericho walk back to the jeep to get some surplus, I stood over him for a bit until he noticed. He spoke just then. " The Colonel called for you, I think you should go. "
I peaked over the surplus bag, hoping I could find it.
" That's mine, right there, I'll need it before you put it back, I'm not authorized yet. "
He tossed me it, and I was on my way.
The Colonel's voice was like thunder. Or just like a really deep machete.
" I thought I told you to flank right, you nearly costed us the battle.. "
My reply had then been,
" I'm sor-
Cut.
" YOU'RE SORRY, I'M SORRY. I'M SORRY I LET YOU PASS CAMP. GET OUT MY FACE, AND GET BACK TO THE TENT. YOU SCREW AGAIN, YOU'RE IN FOR DEMOTION."

I'm used to it, I thought.
I walked off carrying my bag back to my tent, just to see Jimmy stand before me.
" Yelled at by the chief.. " he chuckled then.
" Yeeeaahh.. " the words bounced back.
A room filled with conversation filled the tent, making a big deal out of my mess up. I knew it costed me, I knew I had to do something to get my respect back, but what's it mean?
The little guy, Private Daniel spoke, tossing his cards into the pile, playing poker with Corporal James, and Private Baker; " Maybe its the only thing he's worth, eh," he joked, and kept it up.
I balled a fist after his last remark, " Colonel sure can get you out, I'd like it then, huh? "
I gave a angry clinch at him, but just pulled the cover over me, and sat my head down for some rest.

Then we were called back to the fight the next morning.
The coffee was bold, and strong. Really strong, the grind was like dirt, and the water was hot.
The breakfast meals were okay, but the individual packages were awful.
The salt packs were like rocks, tough.
______________________________________
To Be Continued.
---
02-05-2012, 10:46 PM |
Beitrag #2
WTF9999
nice,
---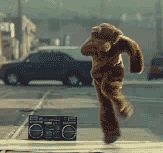 02-05-2012, 10:49 PM |
Beitrag #3
WeaponShark
Thanks, I'm making Chapter 2 tommorow.
---
04-05-2012, 12:31 AM |
Beitrag #4
WeaponShark
Anyone like?
Or want me to write chapter 2?
---
04-05-2012, 02:55 AM |
Beitrag #5
TheTreeHugger
Wow, nice story. Keep up the good work
---