14-04-2009, 02:09 AM |
Beitrag #1
AlexBarker
Recently i was flying over Shipwreck in BB when i was shot at by another plane. Because im not a very good pilot the other plane damaged me greatly. it was then that i decided to bail out. So i flew low and ejected from the plane. As i landed nect to a tree my owqn plane came crahing down on top of me and killed me.
Just wondering if this has happenned to anyone else.
---
Fight Me!!!
Vote for choosing the maps you play!

14-04-2009, 02:33 AM |
Beitrag #3
StabbyMcStab
unlucky, lol
the plane that hit you could've been an opponents plane (who decided to jump out to finish you off by foot)
---
14-04-2009, 02:46 AM |
Beitrag #4
TheRealBrave
I had something like that happen, it was the beginning of SSS, I was a passenger on the wing of a plane, our plane is about to get shot down or they were going to collide with eachother like so ---> <---, so I bailed while stealthed, the enemy plane went downward to avoid the collision and wingclipped me.


I about died from laughter.
---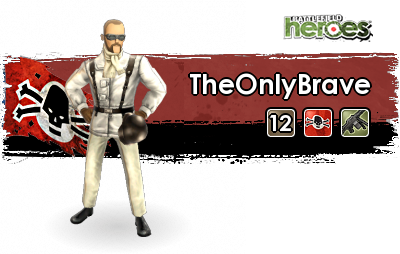 14-04-2009, 04:22 AM |
Beitrag #5
killerhedgehog
something similar happened to me while in a jeep. On BB I was going down the path between the rocks to the rear of the shipwreck from the royal side when a Nat jeep started coming toward me. Instead of ramming it head on I ran right beside it and roadkilled the passenger who decided to get out at the exact moment i passed them. One moment he was in the jeep and then he pretty much jumped into mine, killing himself if you get the picture. He never really even felt solid ground
---

STEP AWAY FROM THE HEDGEHOG HE'S ARMED
15-04-2009, 02:36 AM |
Beitrag #6
HELICOPTER_AMBO
i've aimed my plane up when i jumped out to cap a flag, and its come straight back down on me
you expect it to fly alot further than it does when you jump out lol
Yesterday i was a passanger in a plane, the enemy plane was coming straight towards us, i bailed, all the enemy bailed, and they're empty plane took me out of the air
---
Youtube Channel | Sub | Server | BF3 | I am a community moderator, not an official EA representative | Xfire | 100 Duckshots? | Forum Rules
15-04-2009, 08:52 AM |
Beitrag #7
KungFuTofu
Haha some funny stuff here
---

^^ Click for Twitter
16-04-2009, 08:33 AM |
Beitrag #8
Bisonator
Once I nearly destroyed a plane, he bailed out, and sniped me while he was parachuting right in front of me
@KungFuTofu, typo on your sig picture
"+50 Kunfu" sorry, had to say ><
---
---